Charles "Choo" Smith
Founder and Chairman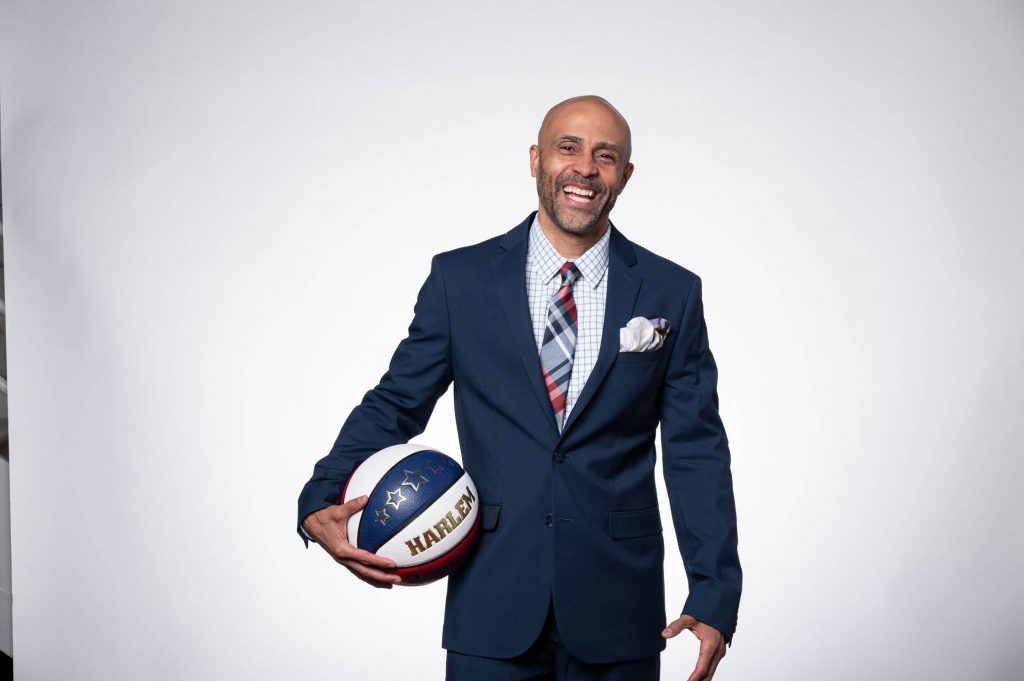 Charles H. Smith, Jr. is affectionately known as "Choo" was born to Brenda and Charles H. Smith Sr. on November 30, 1970, in West Baltimore. Choo is a graduate of the prestigious City College High School and earned his Bachelor of Science Degree in Computer Science from his beloved University of the District of Columbia (UDC). Choo attended Bowie State University in Maryland where he progressed to be the starting Point Guard for the Bowie Bulldogs and after his first year was recruited by Mr. Will Jones, head coach of the UDC, Firebirds where he quickly earned the starting point guard position. The Firebirds went seven games over .500 for the first time in 10 years.
Choo caught the eye of the world-renowned Original Harlem Globetrotters where he became a high- profile member of the team. Choo has played in all 50 States, in 26 countries and was recognized as one of the greatest dribblers in the world.
Choo Smith Youth Empowerment, Inc., a non-profit organization was founded in 2007. It focuses on Choo's "4L" philosophy: "Love it, Learn it, Live it, Lead it." It is from this organization that the Choo Smith Summer Basketball Camp was born and became the platform for many other initiatives under Choo Smith Youth Empowerment, Inc. Choo's ability to reach the youth is uncanny. He has the unique ability to reach youth on all levels; racial, socioeconomic background, or gender and can generate results without compromising any of his beliefs. Choo is a man of ethics and his faith in Christ is applied in every aspect of his life. As a trainer and mentor, he pushes his student-athletes to reach their full potential in academics and athletics. He has assisted many of his student-athletes to reach their goals of attending college and playing on the collegiate level. In 2015, Choo created Team Choo, consisting of 14U, 16U and 17U boys and 15U girls. From these teams 7 of the 17U players have received either athletic or academic scholarships. To date there are 5 Team Choo showcase Basketball Teams, 9U, 14U, 16 U and 17U boys, and 17U Girls. Choo is dedicated to making a difference in the city and our community. Choo was a mentor to Freddy Gray of the Sandtown community by working with him to turn his life around until his untimely death. Over the years Choo has been featured on both local and national levels and in all media outlets (print, radio, and TV).
Choo has appeared on all major television networks (ABC, NBC, CBS, and Univision) and appeared on Good Fellas of Baltimore, a Fox reality show, and the new ABC Reality show "Ball Boys". As a humanitarian, Charles "Choo" Smith has and continues to touch the lives of youth throughout Maryland and across the world. In the Summer of 2018 Choo became the Vice President of Basketball Operations for the Young 3 organization with retired NBA legend Jerome Williams. The Young 3 is the youth and community arm of the Big 3 Professional Basketball League founded by legendary rapper Ice Cube.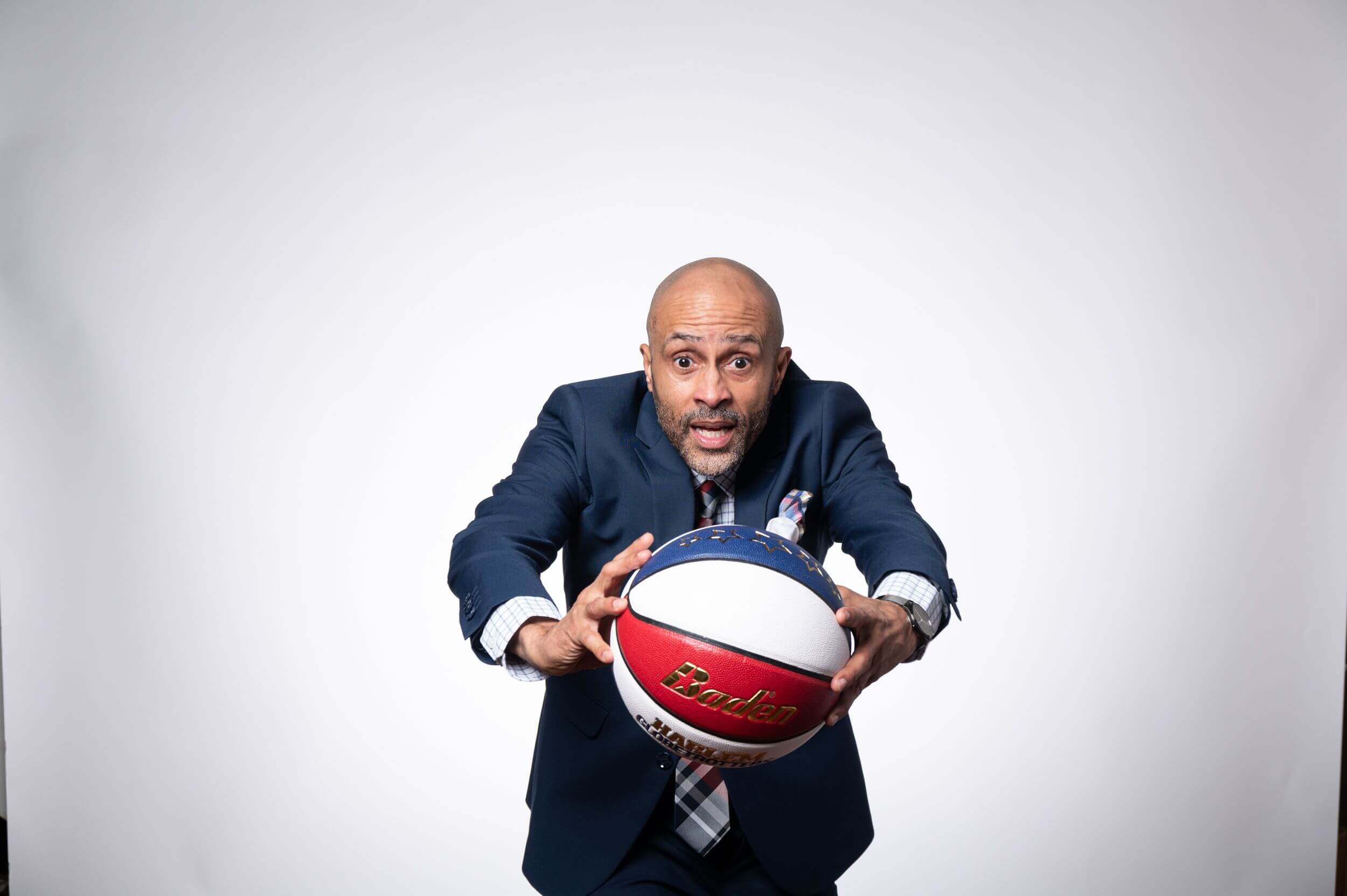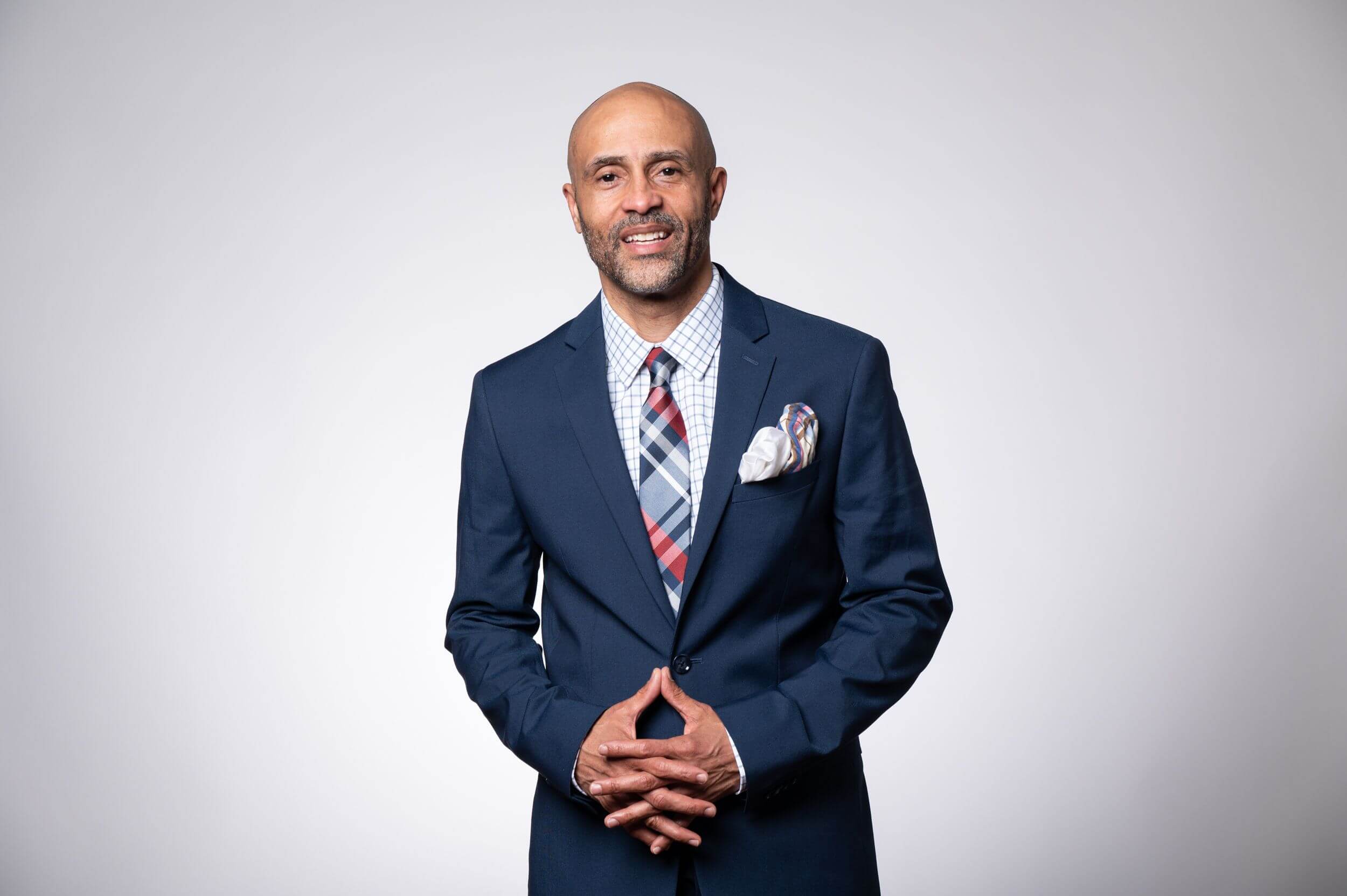 Choo has received numerous awards and recognitions for his work and service in the community with children and youth. Some of these awards and recognitions include: 
⦁ Certificate of Appreciation from Baltimore Adolescent and Guidance Organization, Inc
⦁ Salute to African American Males from Baltimore County Alumnae Chapter, Delta Sigma Theta Sorority, Inc⦁ 2011 Content of Character Award by Baltimore County Office of Fair Practices and Community Affairs
⦁ Requested to bring the Choo Smith Basketball Camp to the military bases throughout the US.
⦁ Received the 2011 Presidential Volunteer Services Award
⦁ Recipient of the 2012 Top 100 MBE Prestige Award
⦁ Named Celebrity Spokesperson for International Rett Syndrome Foundation beginning in 2013.
⦁ Accepted the position of Education and Player Development Coordinator for Maryland District Amateur Athletic Association (2013)
⦁ Received the Community Hero Award from Dunkin Donuts (December, 2013)
⦁ Jersey Dedication Ceremony- Choo donated his official Harlem Globetrotter Jersey to his Alma Mater University of the District of Columbia (November 19, 2014)
⦁ Inducted in the Class of 2015 University of the District of Columbia Athletic Hall of Fame
⦁ 2015 William Donald Schaffer Helping Others Award presented by the State of Maryland Comptroller
⦁ 2015 Inspiring Voices Award recipient presented by Community Law in Action organization
⦁ One of the faces of the 2015-2017 and 2017-20198 Visit Baltimore Campaign
⦁ Elected to the National Basketball Retired Players Association (NBRPA) Task Force 2016
⦁ Appointed to the NBRPA'S Governors Committee in 2016
⦁ Appointed as the VP for the Retired Harlem Globetrotters Association
⦁ The 2016 Key Influencer Award and selected to fly with the Blue Angels
⦁ Visit Baltimore Campaign extended for two more years to 2019
⦁ Selected to participate in the 2017-2018 NBRPA Search Committee to elect the new incoming President